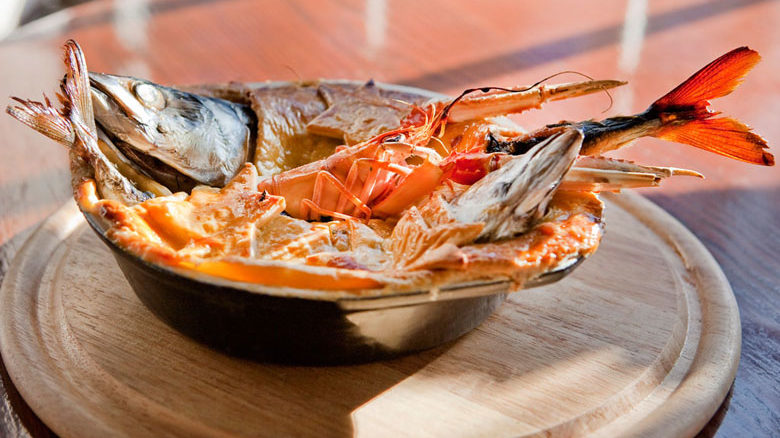 Billingsgate stargazy pie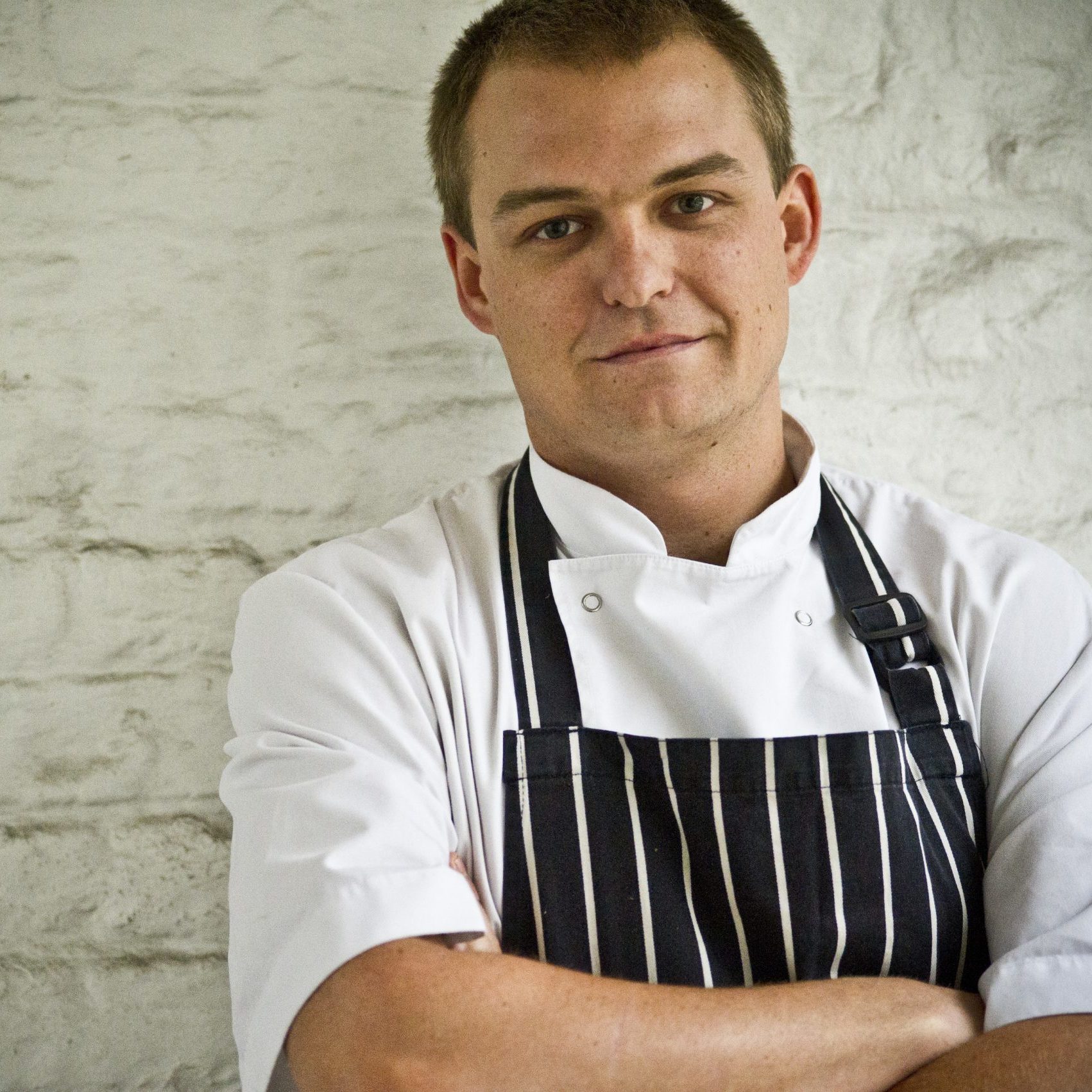 By Quinton Bennett
"Not only does this pie have amazing visual impact, it also has a fantastic tale behind it," says Quinton Bennett, former head chef of The Gun, Docklands, who is currently taking a year out for a culinary journey through Southeast Asia. "The classic recipe uses pilchards, but I would always base mine on whatever I could find at Billingsgate that morning, ensuring the best of the day's catch is going into my pie. 
For this particular recipe I've used mackerel, langoustine, smoked haddock, salmon and whiting."
Ingredients
30g butter
30g plain flour
250ml double cream
200ml fish stock
1 tbsp English mustard
1 sheet puff pastry
2 eggs, hard-boiled and grated
1 onion, diced
4 rashers smoked bacon, cut into 1cm lengths
½ bunch chopped parsley
1 glass white wine
2 small mackerel, filleted (heads and tails reserved for the top of the pie)
1 whole langoustine, blanched for 2 minutes and chilled
100g smoked haddock
100g salmon fillet
100g whiting fillet
Method
Heat the butter in a medium pan and gently cook the onion and bacon until soft. Add the flour and stir, then slowly add the wine and fish stock, stirring well to prevent lumps from forming.
Bring to the boil and simmer for 10 minutes. Add the cream, bring back to the boil and simmer until reduced by half and thickened.  Remove from the heat. Add the parsley, chopped egg and mustard, season with salt and pepper and leave to cool.
Cut smoked haddock, salmon and whiting in 2cm dice or as near to this as the size of the fish will allow. Lay the diced fish and mackerel fillets in a shallow pie or flan dish, lightly season with salt and pepper. Pour the sauce over the fish.
Lay the pastry over the dish and trim it to size. Make 4 small slits in the pastry and push the reserved fish heads and tails through them. Then make one more hole in the centre of the pie and slide the langoustine in tail first so it looks as though it is climbing out of the pie.
Brush the top with the beaten egg and bake for 40-45 minutes at 200 degrees, until the pastry is golden and risen.
Serve with mashed potato and greens such as hispi cabbage and watch their eyes light up!