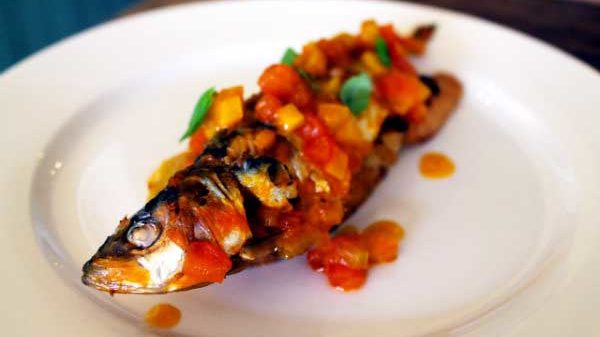 Braised Cornish sardines in a tomato and saffron sauce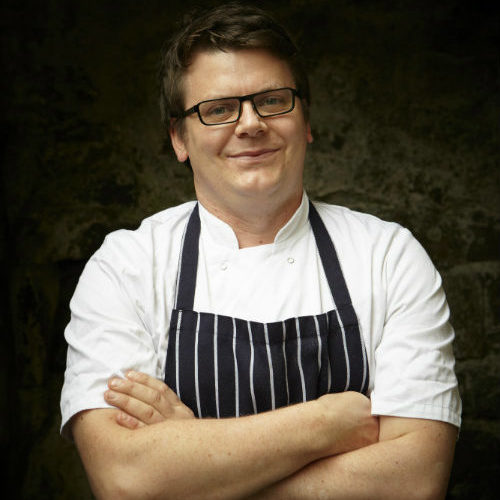 By Tom Symons
Chef Tom Symons treated guests at Mousehole's Old Coastguard to this splendid starter for years. A perennially popular step up from sardines on toast, it's really easy to make and the sauce can be prepared in advance for the minimum of last-minute fuss. Tom has now moved on from the Old Coastguard and taken over the Mexico Inn, a 200-year-old village pub in Long Rock, with his partner Amy Parsons.
Ingredients
4 sardines, scaled, gutted and rinsed
100ml extra virgin olive oil
200g shallots finely diced
200g celery, finely diced
200g carrots, finely diced
2 garlic cloves, finely chopped
300ml white wine
1 pinch saffron strands
1 tbsp tomato puree
1kg ripe tomatoes, skinned, seeds removed and finely diced
Basil leaves to finish
Method
Heat the olive oil in a wide, heavy-based saucepan. Add the shallots, celery, carrot and garlic with a large pinch of salt and cook without colour until translucent.
Add the tomato puree and cook for two minutes
Add the white wine and saffron and reduce quickly by three quarters.
Add the diced tomato flesh and season well, simmer to a sauce consistency
Season the sardines with salt add to the sauce, cover with greaseproof paper and braise slowly until just cooked (approximately 6 minutes).
Finish with a squeeze and lemon juice and check the seasoning
Serve on toast and finish with extra virgin olive oil and fresh basil leaves.