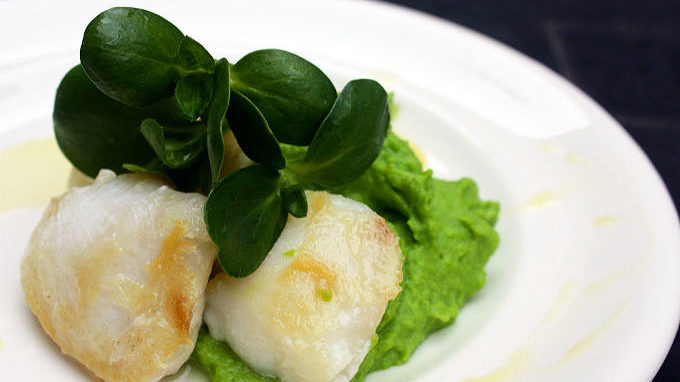 Cod cheeks with pea purée and sunflower sprouts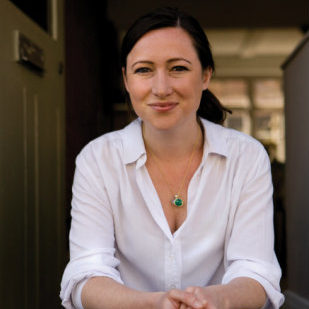 By Rachel Walker
When visiting GrowUp's aquaponics farm, I was given a punnet of sunflower sprouts that wholly deserved to be the star of a dish. It coincided with a week where cod cheeks were just £7.50/kg at Billingsgate, so I combined these "poor man's scallops" with these luxurious little greens to create a tasty starter.
Ingredients
1 tbsp olive oil
8 cod cheeks
400g frozen peas
20g butter, cubed
1 tsp ground cumin
1/2 tsp salt
1/2 lemon
Sunflower sprouts, to garnish (alternatively, cress or microherbs)
Method
Heat the olive oil in a frying pan, and then place the cod cheeks in a big circle round the edge of the pan. After 2-3 minutes, flip each cod cheek, starting with the first one you placed in the pan, and moving clockwise, methodically.
Meanwhile, bring a pan of water to boil, and cook the frozen peas, according to pack instructions. Drain, and retain some of the water which the peas were boiled in. Blitz the peas, adding 1-2 tablespoons of the leftover water, to create a smooth puréee. Beat the butter, cumin and salt into the purée. Taste, and season if needed.
Once the cod cheeks have just cooked through, take the pan off the heat, and squeeze the half-lemon over the cheeks, to slow their cooking.
Put one spoonful of the pea purée in the centre of each plate, and arrange two cod cheeks on top. Garnish with some sunflower sprouts, and finish with a drizzle of good olive oil.