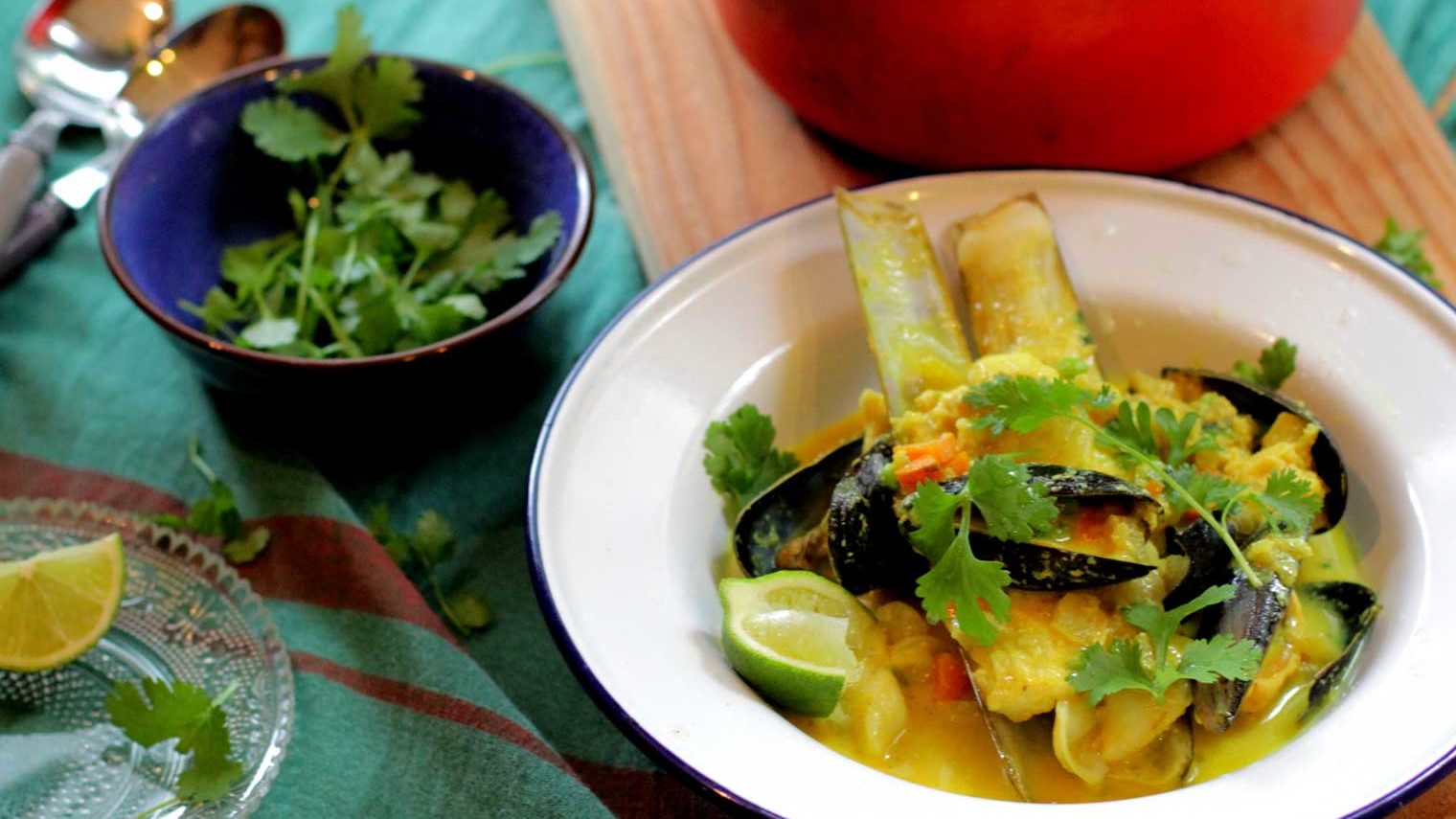 Curried mussels with cod cheeks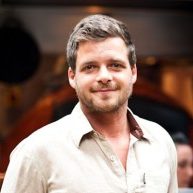 By Tom Hunt
Mussels taste outrageously good with these aromatic Indian spices. This dish is even good served cold.
Ingredients
1 small onion, finely diced
1 carrot, finely diced
½ bulb fennel, finely diced (save the other half for a salad)
2 or 3 cloves of garlic, grated
A thumb of ginger, grated
25g ghee or butter
6 sprigs coriander, leaves picked, stalks finely chopped
2 heaped tsp curry powder
Pinch turmeric
200g block of coconut milk, dissolved in 450ml of warm water
1kg mussels, cleaned
200g cod cheeks or diced firm white fish fillet such as cod or coley
6 hand-gathered razor clams (optional)
200g peas, removed from the pods (or 100g frozen peas)
1 lime, cut in quarters, to serve
Method
An important note before you begin: mussels must be cooked live. When cleaning the mussels, make sure they are closed. If any are open, tap them against the counter: if they move and start to close, they are fine, but if they stay open, discard them. They will then open as they are cooked: if any remain closed, they should also be discarded.
First gather and prepare all of your ingredients: chop the veg, clean the mussels, remove their beards (seaweed attached to the inside of the mollusc, easily removed by a sharp tug), and rinse the razor clams, if you're including them. Shellfish takes just a minute or two to cook, so have everything in place before you start.
Sauté the onion, carrot, fennel, garlic and ginger for 5 minutes (softly, so not to burn) in ghee or butter with the coriander stalks, curry powder, turmeric and a pinch of salt.
Add the coconut milk and bring to a rapid boil. Add the mussels, cod cheeks, razor clams and peas and place the lid on top. Steam for 2 or 3 minutes or until the mussels and clams open, then remove from the heat. Serve in bowls with lime wedges and decorate with the coriander leaves.
Serve with rice, or chapati if you like.