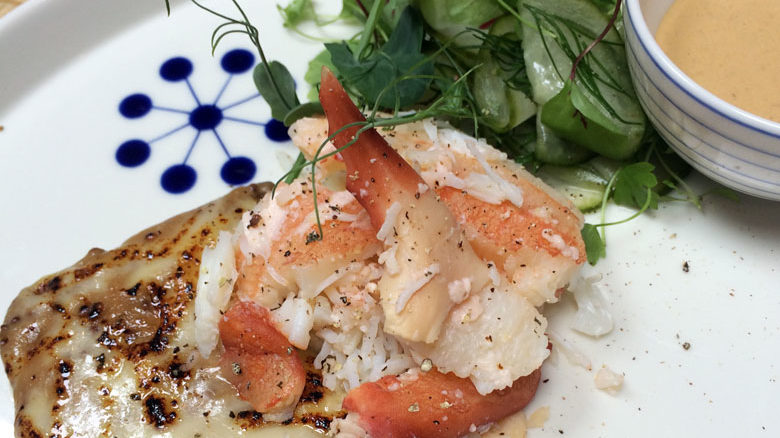 Danish crab rarebit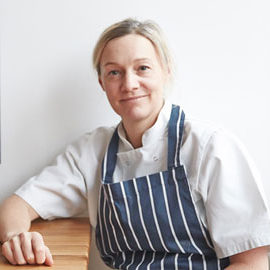 By Tania Steytler
There aren't many more joyous sights for a seafood chef than a bowl of gleaming, freshly-picked crab meat: this recipe piles it on top of a Danish variation of Welsh rarebit, with a spicy layer of the crab's brown meat lurking underneath. I use Supermalt, a non-alcoholic Danish-made drink very popular in Notting Hill's Caribbean community, and Gamle Ole, a mature Danish cheese with a punchy flavor – but you could use any dark ale and a strong Cheddar instead.
Ingredients
1 large brown cock crab: cooked and picked, brown and white meat separated
50g unsalted butter, plus extra for baking
50g plain flour
110ml Supermalt
80ml double cream
1 tbsp grain mustard
Worcestershire sauce
Tabasco sauce
1 tsp mayonnaise
4 slices rye bread
100g Gamle Ole cheese, grated
Method
Heat the oven to 210°C. In a saucepan, melt the butter on a low heat. Add the flour and whisk into a thick paste, then cook for a minute more, stirring all the time.
Pour in the Supermalt and turn the heat up to medium, continually whisking to incorporate all of the liquid. Gradually add the double cream, whisking all the time.
Reduce the heat and keep at a slow bubble for about three minutes. Stir in the mustard and 1 tbsp Worcestershire sauce. Take off the heat and allow to cool.
Blend the brown meat, the mayonnaise and a few drops each of Worcestershire sauce and Tabasco in a food processor until smooth. Using the back of a spoon, pass the mixture through a fine sieve and season with black pepper.
Spread 1 tbsp of the brown crab on each slice of bread. Follow this with a 1 cm layer of the rarebit mixture, and divide the cheese over the top. Place 4 pea-sized blobs of butter on a baking sheet and put each slice of rarebit on the top. Bake in the oven for 5 minutes.
Use a blow-torch or a very hot grill to brown the cheese– it should be blistered and bubbly. Serve with a generous pile of the white crab meat on top.