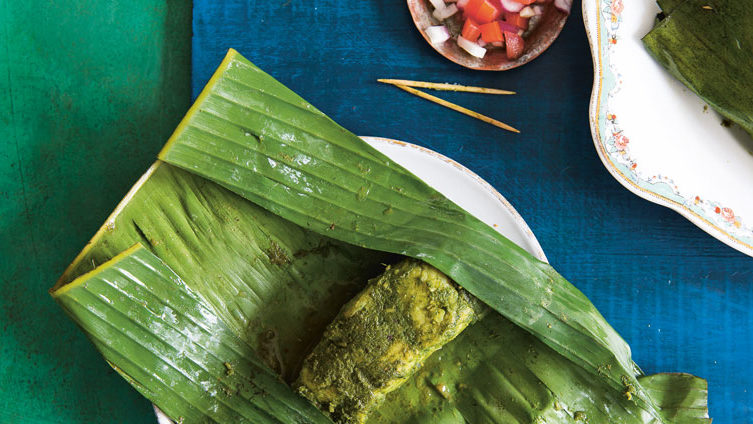 Green masala fish in banana leaves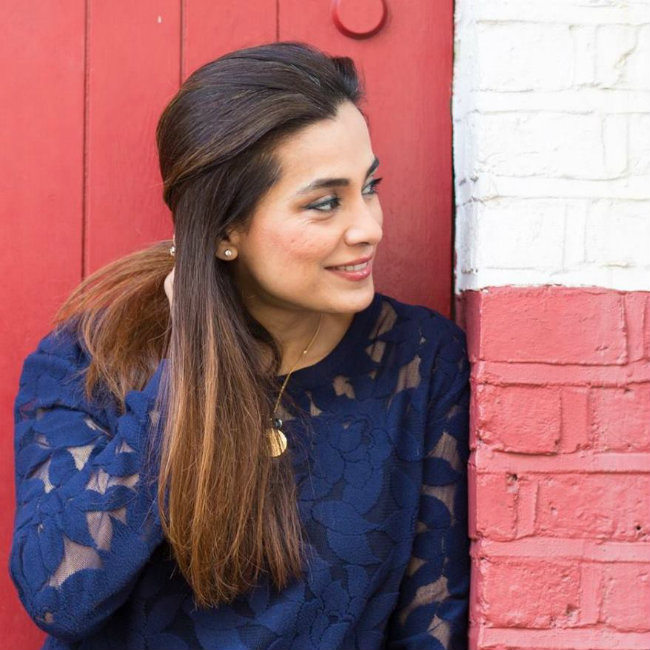 By Sumayya Usmani
The Gujarati-speaking Parsi community in Pakistan have a distinct flavour to their cuisine. This is a classic recipe that only seems to vary ever so slightly from one Parsi home to the next. You can use a whole fish, or pieces; you can cook the fish on the barbecue, you can shallow-fry, or steam the banana-leaf parcels in a steamer. If you can't find banana leaves then use foil instead. Gently steam the fish parcels in a steamer or bake in a hot oven.
Ingredients
4 skinless haddock fillets about 10-13cm/4-5 inches in length
1 tsp salt
½ tsp ground turmeric
Juice of ½ lemon
5 tbsp green chutney
4 pieces of fresh banana leaves
3-4 tbsp vegetable oil
Method
Rub the fish with salt, turmeric and lemon juice. Put the chutney in a large bowl, add the fish and turn to coat. Cover and leave the fish in the chutney to marinate for about 1 hour.
Cut the banana leaves into squares large enough to enclose the fish. Place the fish in the middle of the square, making sure the marinade is covering the fish, then fold and close up using kitchen string or toothpicks.
Heat the oil in a shallow pan with a lid over a medium heat. When hot, reduce the heat to low, add the fish parcels, cover with the lid and cook for about 3–4 minutes. Uncover and cook for a further 4–6 minutes, or until the fish is cooked through.
Serve with plain basmati rice.