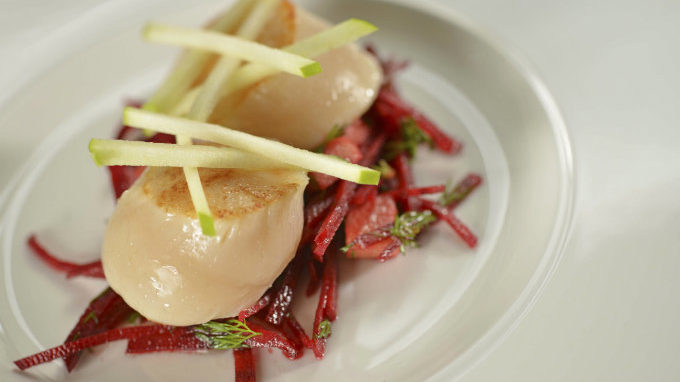 Hand-dived scallops with beetroot and apple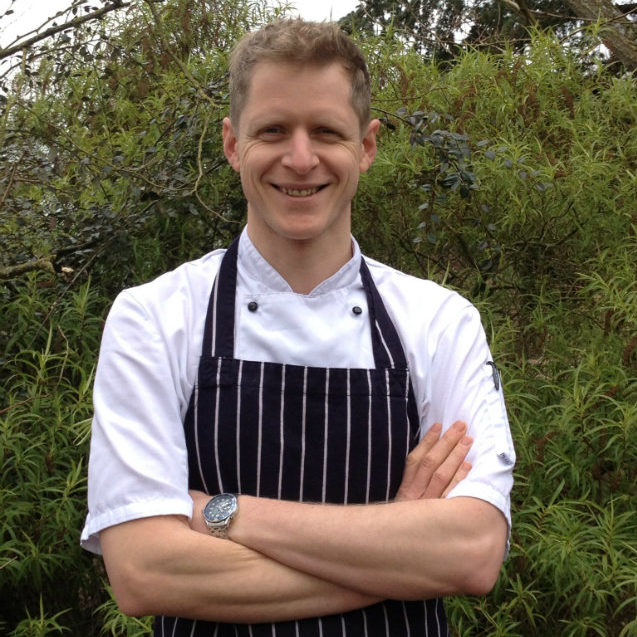 By Alastair Craig
The kitchen at The Horseshoe – a restaurant with rooms, based in the Scottish Borders – relies on doorstep deliveries from local growers and food producers. Chef Alastair Craig looks a little further afield for his hand-dived king scallops, but only as far as Orkney. This colourful dish shows them off in a beautiful light, and makes a simple but elegant starter.
Ingredients
1 Granny Smith apple
2 beetroots, cooked, peeled and grated
2 sprigs of dill, fronds picked from the stalk
1/2 lemon, juiced
Extra virgin olive oil

Salt

Pepper

8 diver scallops removed from the shell
Method
Halve the apple. Peel one half, and then chop it into paper-thin rectangles.
Keep the skin on the remaining half of the apple, and cut it into thin matchsticks.
Mix the paper-thin rectangles of apple with the beetroot and dill, and then season the salad with lemon juice, olive oil, salt and black pepper.
Grill the scallops for about 30 seconds either side, depending on size.
Season with salt and lemon juice.
Divide the beetroot, apple and dill salad between four plates. Top each salad with two scallops, and then garnish with the apple matchsticks.