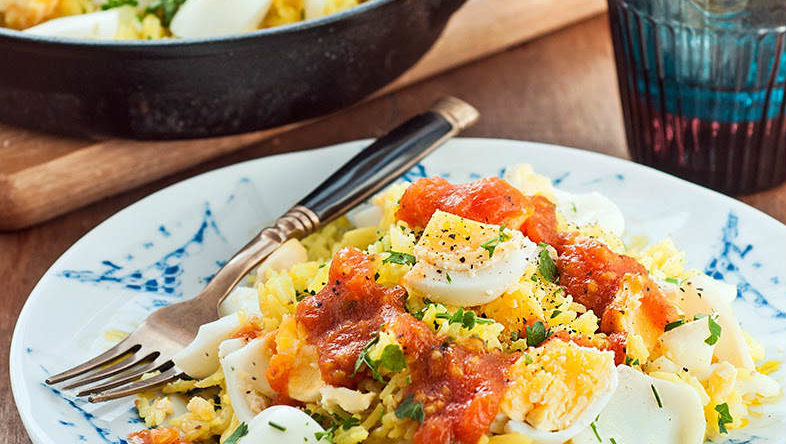 Kedgeree with a fresh tomato sauce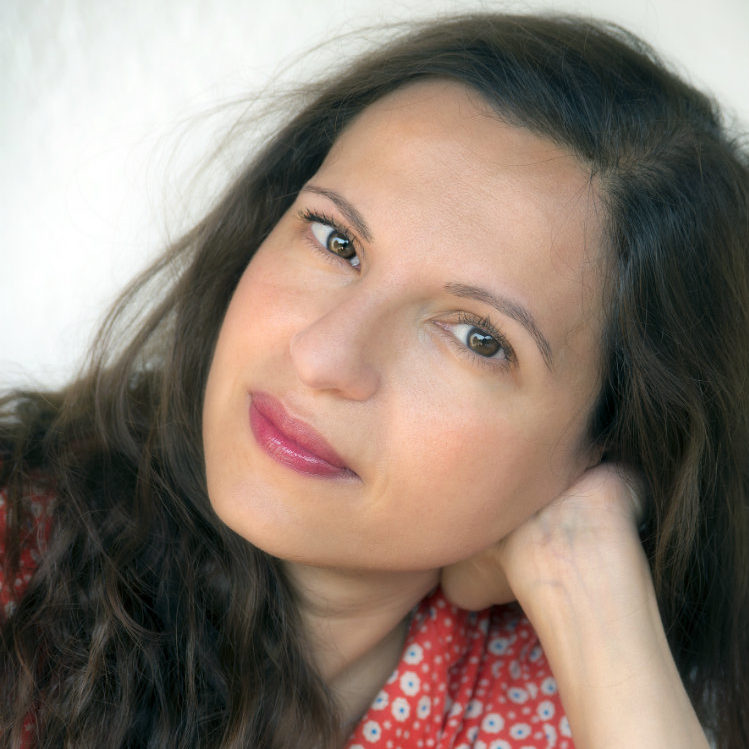 By Lucy Parissi
As a busy mother with two children, Lucy Parissi recommends kedgeree as an ideal quick meal. Easy and nutritious, this Indo-British dish has rightly become a classic pairing of spiced rice and rich orange egg yolks.
Ingredients
For the fresh tomato sauce
1 tbsp butter
5 large tomatoes, skinned, de-seeded and chopped
1 clove garlic, chopped
1/2 tsp mild curry powder
2 tsp sugar
Salt and freshly ground pepper
For the kedgeree
4 large eggs
250ml milk
1 bay leaf
300-400g smoked haddock
2 tbsp unsalted butter
3 banana shallots, or 1 onion, finely chopped
4 cardamom pods, lightly crushed
1 cinnamon stick
1 cm piece fresh ginger, grated
1/2 tsp ground turmeric
2 tsp sugar
350g basmati rice
500ml hot vegetable stock
125ml of the poaching milk
Salt and freshly ground pepper
2 tbsp fresh flat leaf parsley, chopped
Method
First make the tomato sauce by heating the butter until foaming. Add the chopped garlic and tomatoes and then stir in the curry powder, and sugar. Season with salt and pepper. Cook for 5-8 minutes, stirring, until the sauce is slightly reduced.
Next, boil the eggs for 8 minutes, chill in cold water and set aside.
Bring the milk to the boil. Add the bay leaf, and then reduce to a simmer. Place the smoked haddock, skin side up, in the pan. Poach for 5-7 minutes or until the flesh turns opaque. Lift the fish out of the hot milk and put on a plate to one side.
Put the butter in a large pot and heat until foaming. Add the cardamom pods, cinnamon stick, ginger, turmeric and caster sugar and stir for one minute. Add the chopped shallots and cook over low heat for 8 minutes, stirring, until soft.
Add the rice and stir until it is coated in the spicy butter. Add the stock, bring to the boil then reduce heat to a simmer. Cover and cook for 10 minutes.
Add 125ml of the poaching milk, stir and continue to cook for another 5 minutes or until the rice is cooked. Taste and season with salt and pepper. Remove the cardamom pods, bay leaf and cinnamon stick.
Flake the poached fish, removing any bones, and add to the rice.
Peel and chop the eggs into quarters, then add to the rice. Add the parsley and gently mix everything together. Serve the tomato sauce on the side so everyone can help themselves.