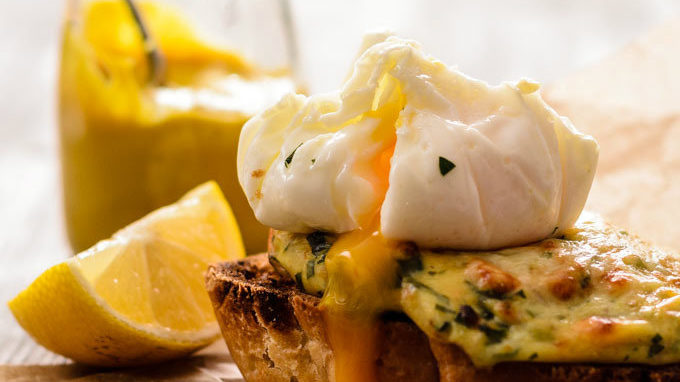 Kipper rarebit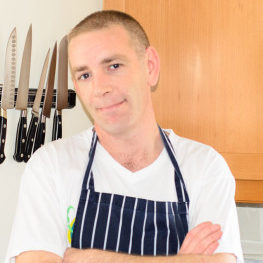 By Colm Tuohy
Chef Colm Tuohy adds a twist to the classic rarebit recipe by infusing the béchamel milk with kipper, then stirring flakes of the fish through the finished sauce. Topped with a soft poached egg, it makes a decadent breakfast or a terrific supper. Though Colm recommends smoked herring, he notes that smoked haddock or smoked cod would both work as substitutes.
Ingredients
50ml white wine
250ml milk
200g kippers
50g butter
50g flour
250g strong cheddar, grated
1 tsp English mustard
2 tbsp Worcestershire sauce
Juice of 1 lemon
25g chopped parsley
4 eggs for poaching
1 tbsp vinegar
4 large slices crusty bread
Method
Pour the white wine into a pan and reduce it down by half to burn off the alcohol. Add the milk and bring it up to a gentle simmer.
Add the kipper fillets to the simmering liquid, and cook for 1 minute. Remove the pan from the heat, allowing the milk to infuse and the kippers to continue cooking.
Next, melt the butter in a pan, and then stir in the flour to make a roux.
Carefully lift the kippers from the infused milk, and set them to one side. Slowly, add the milk to the roux, little by little, stirring as you go to prevent any lumps from forming. Once all the milk has been added, heat the sauce until it just starts to bubble.
Take it off the heat and add the mustard, Worcestershire sauce, cheddar cheese, lemon juice, and chopped parsley to the sauce. Flake up the kipper fillets which should by now be cool enough to handle and add them to the sauce.
Put on the grill. Once it's heated up, then toast four slices of your favourite crusty bread, and then spoon a generous helping of the kipper sauce over the toast.
Finally, bring a pot of water to the boil, add the vinegar, and gently crack in the eggs. Poach for about 4 minutes so the yolks remain soft. Use a slotted spoon to lift the eggs out of the pan onto a wad of kitchen roll, to soak-up any residual water.
Glaze your rarebits under the hot grill till golden and bubbling, top with the soft poached eggs and serve immediately.