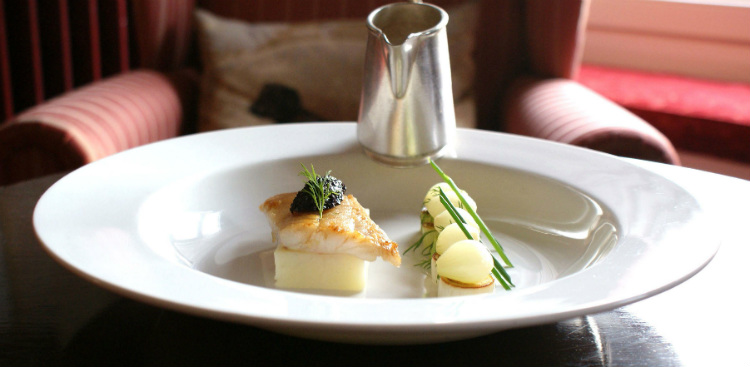 Modern Cullen skink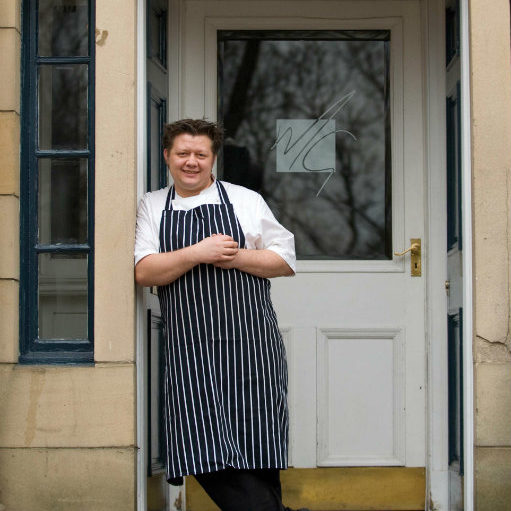 By Mark Greenaway
Stemming from the town of Cullen in Moray, this traditional soup is one of Scotland's signature dishes. In his Edinburgh restaurant, chef Mark Greenaway elevates this hearty broth to the realms of fine dining with this modern and elegant interpretation.
Ingredients
2 litres full fat milk
4 fillets smoked haddock, de-boned
2 leeks
20 pearl onions
2 large Maris piper potatoes, peeled
1 tsp olive oil
For the garnish
Dill
Chives
2 tsp caviar (optional)
Method
Cut four large diamond shapes from the haddock fillets and set aside. Chop remaining haddock into small pieces.
Cut potatoes into large rectangles (big enough to sit the diamond of haddock on). Cut the rest of the potatoes into small dice.
Slice the white of the leek into 20 rounds and set aside.
Dice the remainder of the leek and set aside.
Blanch the peeled pearl onions in a little salted water until just- cooked (keep warm).
Blanch the large rectangle of potato in boiling salted water until just-cooked (keep warm).
Put the milk, diced leeks, haddock and small diced potatoes in a heavy based pan and simmer for about ten minutes. Once tender and cooked, blend until smooth (keep warm).
Meanwhile, place a teaspoon of olive oil in a non-stick pan and cook haddock diamonds on nicest looking side first until cooked halfway through. Add leek rounds to pan and cook until the fish is completely cooked and leeks have nicely coloured. Check the milk mixture for seasoning and season to taste.
Assemble and garnish on deep plates as pictured and serve the soup mixture separately and let your guests pour it themselves.
Chef's tip: Serve with a small quenelle of caviar on top of the haddock to add a little something special.