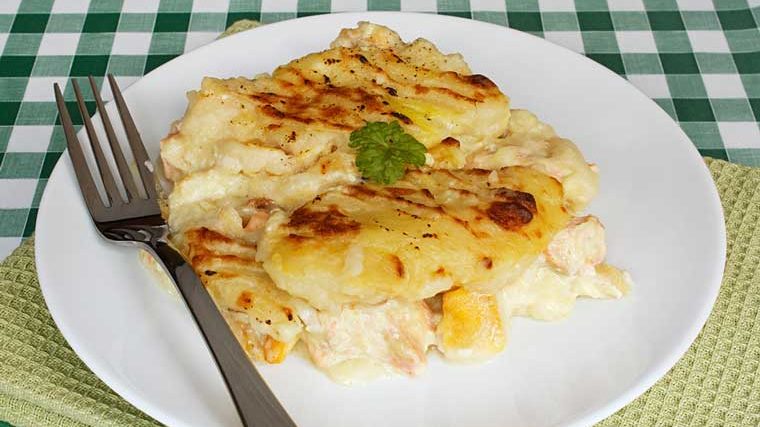 Pengelly's shipwreck pie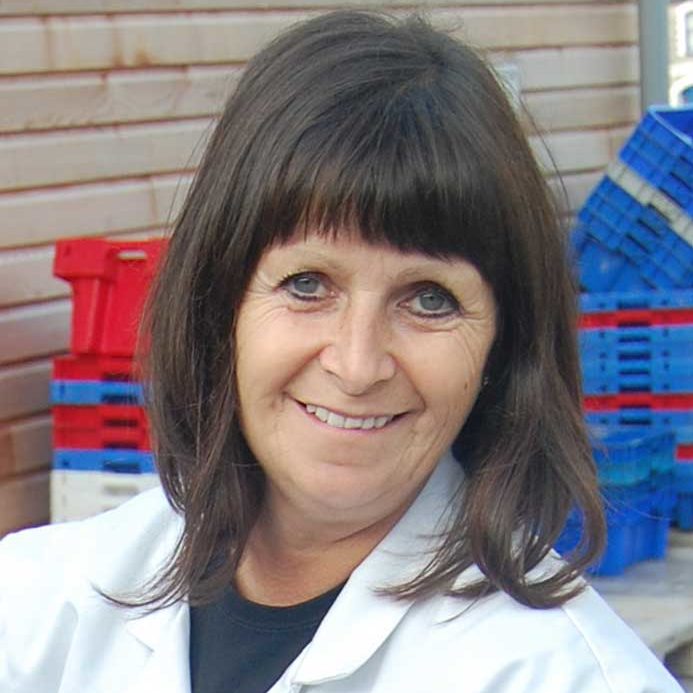 By Angela Harrison
"Our Shipwreck Pie is a celebration of the fantastic, high quality fish in the market at Looe," says Angela Harrison of local fishmonger Pengelly's. "At the moment, we're using haddock for its firm texture and great flavour, plus small John Dory and gurnard. There isn't much demand for these smaller fish, so it's great to find a way to make use of them. The beauty of this recipe is that you vary it year round to make use of whatever's cheap, good and plentiful at the time."
Ingredients
For the filling
900g fish (preferably day-boat caught). Ask your fishmonger to fillet and skin the fish for you, and make sure you keep the bones – you'll need them for the stock
300g smoked fish
1 large or 2 medium leeks
50g unsalted butter
50g cornflour
250ml double cream
For the fish stock
Fish trimmings – heads, bones and skins
Small glass white wine
1 onion, peeled and halved
1 carrot, roughly chopped
1 stick celery, roughly chopped
Bay leaf
Few peppercorn
For the topping
1kg floury potatoes, such as Maris Piper or King Edward
50g unsalted butter
100ml milk, warmed
100g mature Cheddar cheese
Method
Preheat oven to 200°C/Gas Mark 6.
Start by making the stock. Rinse all the fishy trimmings, and put in a large saucepan with all the other ingredients. Add enough water to just cover – you're aiming to end up with about 500ml stock. Bring to a simmer and skim off any scum. Keep simmering gently for 30 minutes.
Meanwhile, peel potatoes and cut into chunks. Boil in salted water until tender. Drain and mash until smooth with the warmed milk and butter. Season with salt and pepper. Trim leeks, discarding the tough green parts, wash and slice finely.
Once the stock is ready, make the sauce. Melt the butter in a pan over a medium heat, and add the cornflour. Cook for a minute or so, stirring all the time. Gradually add the cream, continuing to stir, and then the fish stock. Remember, the fish will create more juice as it cooks, so don't make the sauce too runny – you may not need to use all the stock.
Butter an ovenproof dish. Cut the raw fish into chunky pieces and place at the bottom of the dish. Sprinkle over the sliced leeks, then pour over the sauce. Spread the mashed potato on top and sprinkle with the grated cheese.
Bake for about 25 minutes, until the top is golden brown and the sauce is bubbling up.