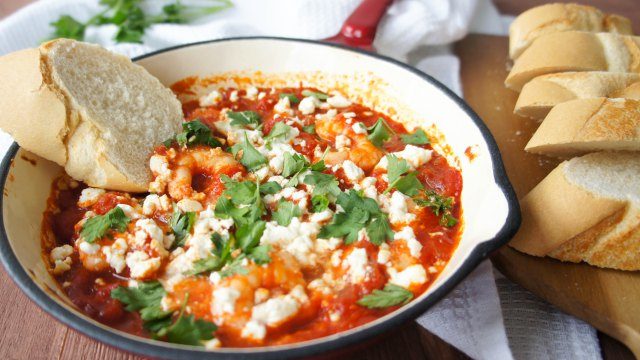 Prawn saganaki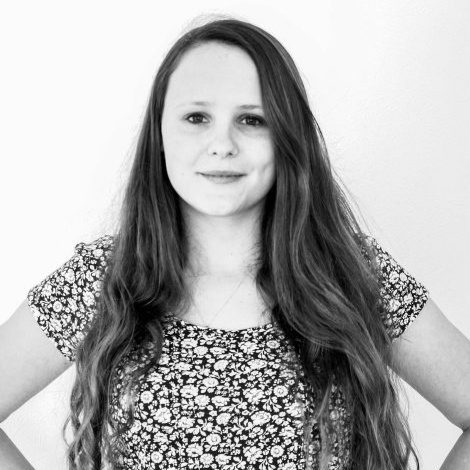 By Alice Rerden
A Greek saganaki is usually cooked in one pan and is garnished with salty cheese. This version cooks prawns in a garlicky tomato sauce, before scattering it with tangy feta and freshly torn parsley. It's so easy – but absolutely delicious. Serve it with a chunk of crusty bread and glass of white wine for a quick and rustic meal.
Ingredients
1 tbsp olive oil
1 onion, diced
4 garlic cloves, crushed
2 tbsp tomato paste
125ml white wine
400g can chopped tomatoes
1 tsp granulated sugar
½ tsp chilli flakes
350g raw, shelled prawns
125g feta cheese, crumbled
¼ cup torn flat-leaf parsley
1 large baguette, thickly sliced
Method
Preheat the oven to 180°C. In a large frying pan, heat olive oil over medium heat. Add onions, and cook, stirring until softened, then add garlic and cook for another minute.
Add tomato paste, cook for 1 minute, then add white wine and simmer until reduced by half. Add chopped tomatoes, granulated sugar and chilli flakes, reduce heat to low and cook, stirring occasionally, until thickened, about 10 minutes.
Remove from heat, stir in prawns and spread mixture into a large oven-proof dish in a single layer. Sprinkle crumbled feta cheese evenly over the top and bake for 10 minutes, until prawns are cooked through and cheese has melted slightly.
Remove from oven and scatter with torn parsley. Serve immediately with sliced baguette.