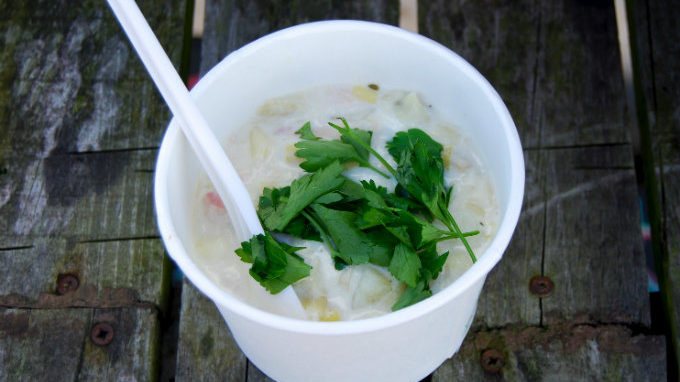 Smoked cod chowder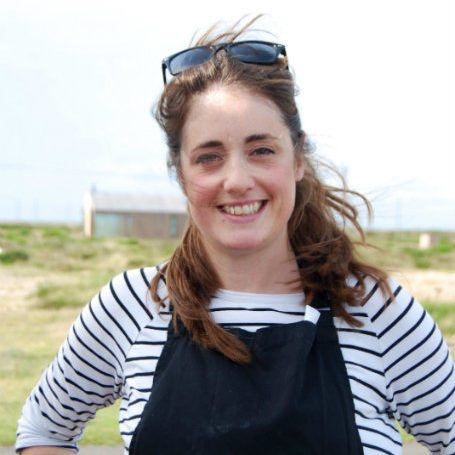 By Kelly Smith
As the weather turns colder, the Dungeness Snack Shack puts a traditional chowder on its menu to warm up chilly customers. Chunky, rich and satisfyingly smoky, it's the perfect dish for a bracing beach walk.
Ingredients
Unsalted butter
3 leeks, trimmed and cut in 1cm slices
2 sprigs of fresh thyme
2 large waxy potatoes, cut into small cubes
5 bacon rashers, roughly chopped
2 smoked cod fillets
Whole milk
Peppercorns
Dried bay leaves
1-2 tbsp plain flour
Sea salt
Freshly ground black pepper
Flat leaf parsley
Method
Heat a large knob of butter in a saucepan or casserole dish.
Cook the leeks in the butter until softened, not coloured. Add the thyme sprigs, and then the cubed potato and bacon. Sweat on a low-to-medium heat under a piece of greaseproof paper.
Meanwhile, in another dish or saucepan, poach the fish in just enough milk to cover the fillets, adding a few peppercorns and bay leaves to the pan by way of seasoning.
Once the potatoes, bacon and fish are cooked, add the flour to the leeks and stir until everything is lightly coated in the flour.
Slowly ladle in the milk from the poaching pan to form the soup. You may wish to thicken it a little with a bit more flour. Flake in the smoked cod, season to taste and garnish with some flat leaf parsley just before serving.