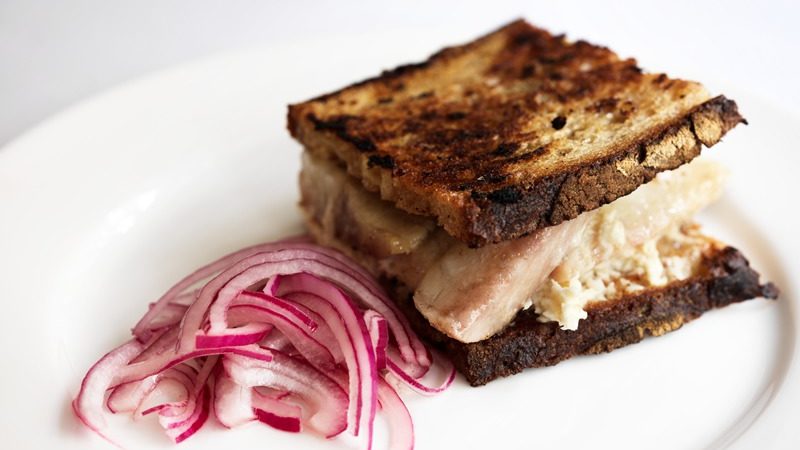 Smoked eel sandwich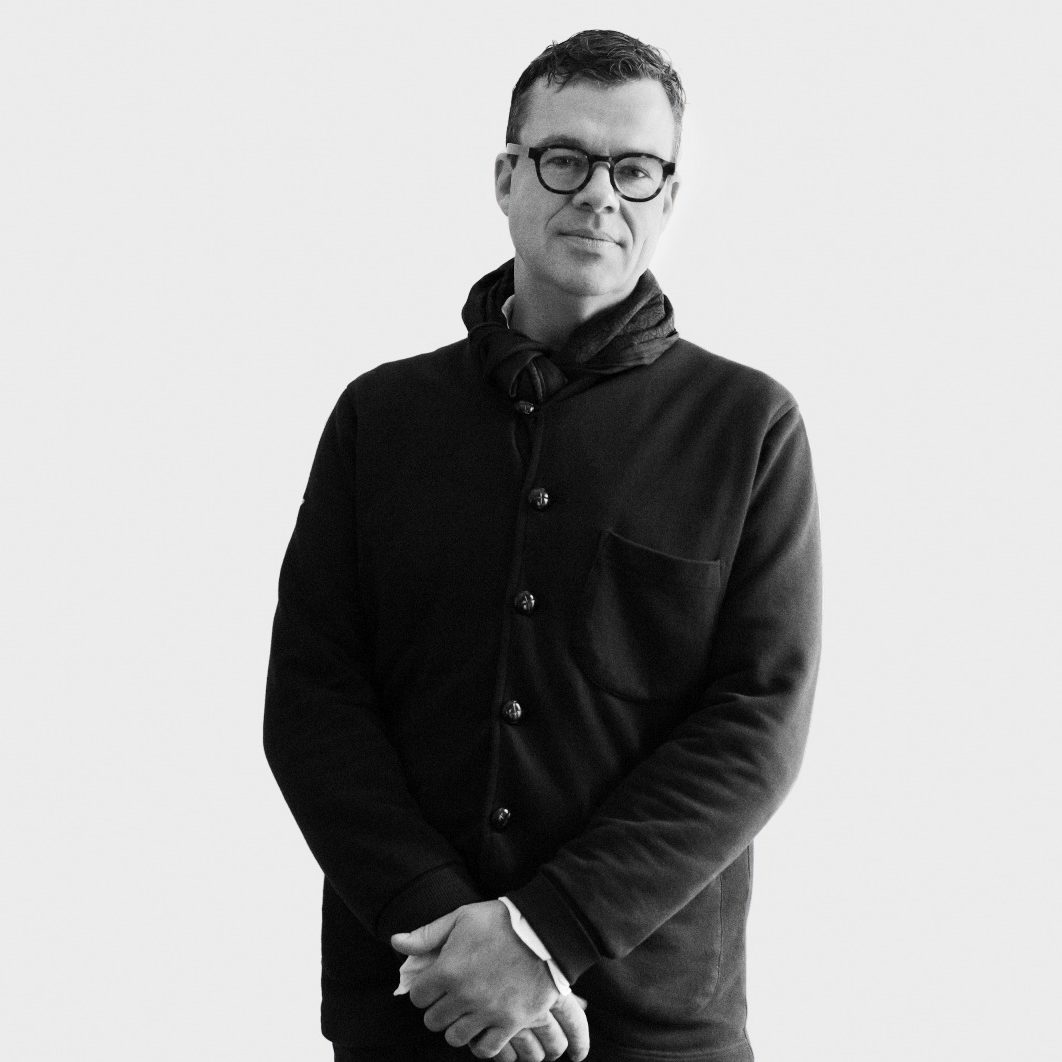 By Jeremy Lee
Jeremy Lee, head chef at Quo Vadis, brings an old-school London classic, smoked eels, right up to date with this deliciously simple sourdough sandwich and pickled onion side.
Ingredients
A slice of  sourdough bread
Butter
30g-40g fillet of (Sustainable Standard) smoked eel, taken from an intact fish is best
A heaped teaspoon of horseradish cream, of a fiery temperament
Dijon mustard
Quarter of a small red onion, peeled and thinly sliced
Two table spoons of  good white wine vinegar
A good pinch of sugar
Method
Method
First things first. Dissolve the sugar in the vinegar. Steep the sliced onion in the pickle and let stand for an hour or so before hand.
Warm a grilling pan over a gentle heat. When all is ready, lay the sour dough on the grill and brown nicely. Cut the eel fillet into three largish pieces.
Butter the toasted side of the sour dough. Cut this in half and spread with Dijon mustards. Lay on the eel and then the horseradish cream. Lay on the other piece of toast and return to the grill. Let brown then flip and cook similarly on the other side.
Put on a plate and heap the drained pickle alongside. Serve swiftly.