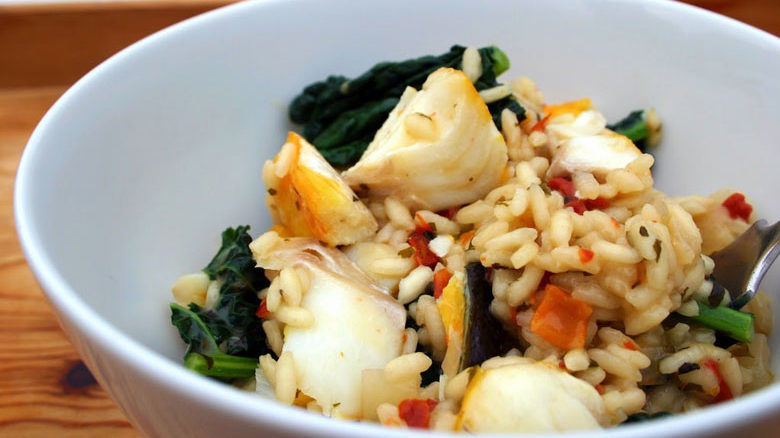 Smoked haddock risotto with cavolo nero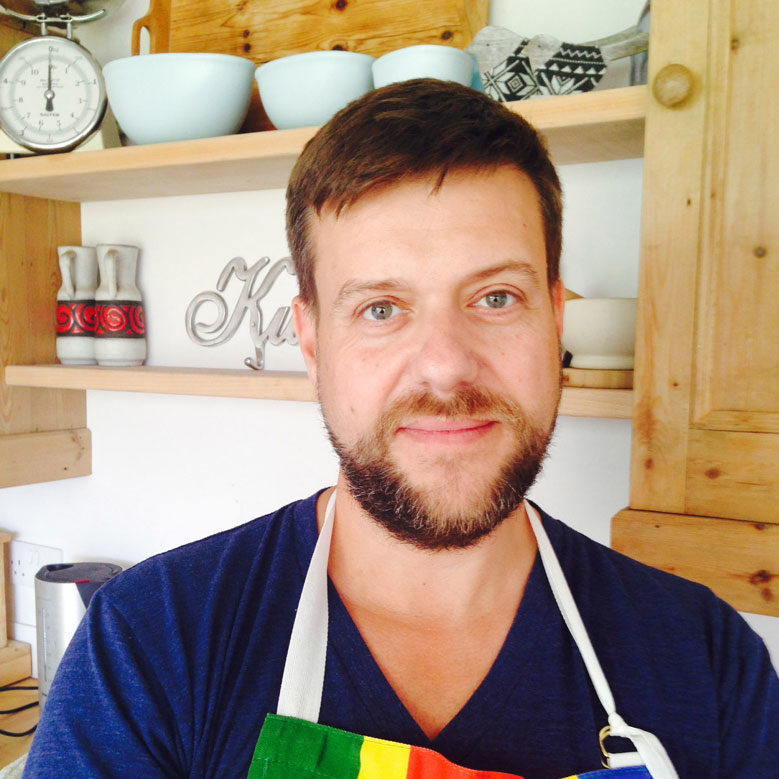 By Dominic Franks
Dominic Franks was inspired to make this comforting and satisfying recipe after his visit to Russell's, one of the last remaining smokehouses in Grimsby. It works beautifully with cavolo nero, a hardy staple that lasts pretty much throughout winter.
Ingredients
2 fillets of smoked haddock
200ml milk
1 tsp good quality stock powder
1 onion, finely chopped
300g risotto (arborio) rice
1 glass of white wine
1 bunch of cavolo nero leaves
Method
Cut the cavolo nero into bite-size portions. Steam until just tender, then set aside to cool.
Place the smoked haddock fillets in a large saucepan, cover with milk, sprinkle with the stock powder and let it simmer gently for 5 minutes. Drain the milk but keep it for using in the risotto. Set the fish aside to cool.
In the same pan (now empty), heat some butter and olive oil and gently sauté the onions till soft and translucent. Throw in the rice and shimmy it around a bit, then pour in the wine and let it reduce as you stir.
Slowly add the fish-milk a ladle-full at a time, stirring until the milk is absorbed by the rice before adding the next. Keep going until all the milk is used up and the rice is tender and creamy – you may need to have a little more plain veg stock ready just in case you don't have enough milk.
Gently crumble the fish into the risotto, being careful not to flake it too small. Then add the cavolo nero, mix it together and serve immediately.