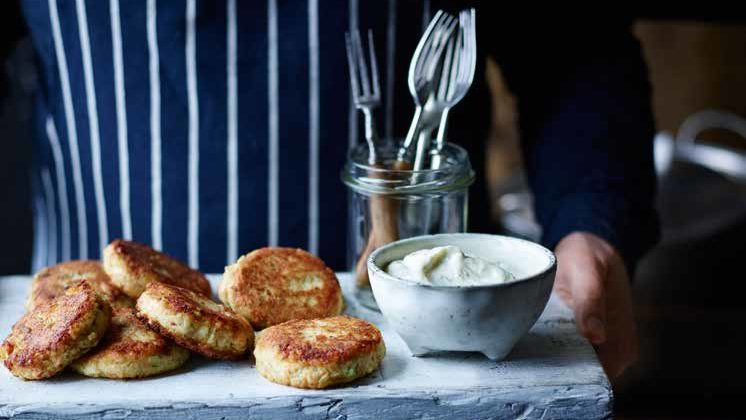 Smokey fishcakes with dill and horseradish mayonnaise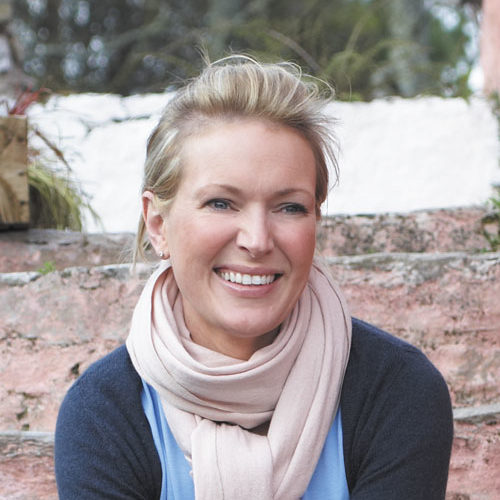 By Rachel Allen
In Ireland we have an abundance of great smokeries and this recipe is a delicious way of making a little smoked salmon go far. I adore this sweet, hot and mustardy, Scandinavian-style mayonnaise with any smoked fish and it's particularly at home here with these lovely, comforting fishcakes.
Ingredients
50g butter
75g shallots, peeled and chopped
1 clove of garlic, peeled and crushed
375g smoked haddock (ask for undyed), cut into 1cm (½in) dice
100g smoked salmon, finely chopped
½ tsp salt good twist of black pepper
300g cold mashed potato
1 tbsp chopped dill
1 egg, beaten a little flour (optional)
For the dill and horseradish mayonnaise
1 egg yolk
1 tbsp Dijon mustard
2 tsp cider vinegar
2 tsp honey
15g grated horseradish
1 tbsp chopped dill
Pinch of salt
Twist of black pepper
100ml sunflower oil
Method
First, make the mayonnaise. Put all the ingredients except the sunflower oil into a bowl and whisk to combine. Add the oil in a very slow trickle, whisking constantly (either by hand or using a hand-held electric beater). When all the oil has been added you should have a soft thick consistency. Adjust the seasoning and put in the fridge while you make the fishcakes.
Melt half the butter in a saucepan on a medium heat, add the shallot and garlic, cover the pan and cook for 5–6 minutes until softened. When soft, add the haddock and salmon and season with salt and pepper. Cook, uncovered, stirring frequently, until cooked thoroughly. Leave the fish mixture to cool.
Mix the cold fish with the cold mashed potato. Add the dill and beaten egg and season to taste. Mix again, then form into 4 large or 8 small patties (flour your hands if you need to).
Heat the remaining butter in a frying pan on a medium heat until foaming. Fry the patties for 4–5 minutes on each side until golden brown and hot right through. Serve the fishcakes with the dill and horseradish mayonnaise and a green salad.