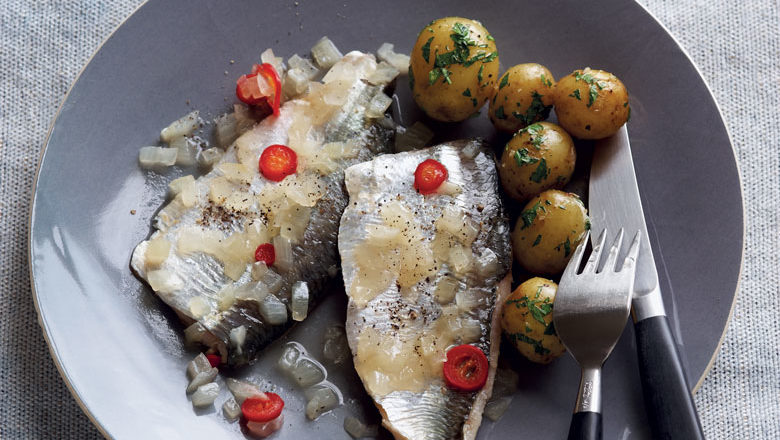 Soused herrings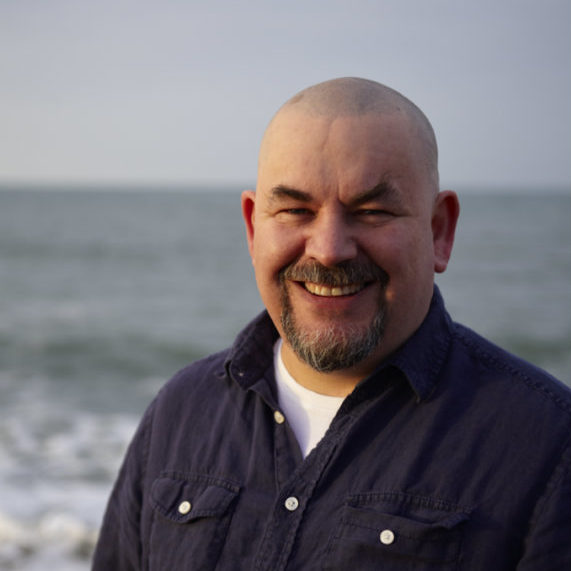 By Mat Follas
Soused herrings are a traditional part of a sharing platter. Serve them with cold cured meats and cheeses for a dramatic centrepiece, shared appetiser or canapés. Substitute two of the herring fillets for a mackerel fillet for a tasty light lunch and serve with some new potatoes.
Ingredients
100ml white wine vinegar
2 small red chillies, thinly sliced
50g caster/granulated sugar
1 small brown onion, peeled and finely diced
8 herring fillets (each about 120 g/4 oz.), cleaned
1 tsp black peppercorns
Buttered new potatoes, optional
300g new potatoes, boiled
50g tbsp butter, melted
A small bunch of fresh flat-leaf parsley, chopped
Method
Put the vinegar, chillies, sugar, onion and black pepper with 100 ml of water in a large frying pan/skillet set over a medium heat. Stir until the sugar has dissolved.
Carefully place the herring fillets, skin-side up in the pan and heat until bubbles just start to appear in the liquor. Simmer for 3 minutes to allow the herring to cook through. Remove each fillet from the pan using a fish slice and place skin-side up, on the prepared baking sheet.
Increase the heat and bring the liquor to a rolling boil for a few minutes to reduce the volume by half. Pour the sauce over the herring and chill in the fridge for at least 1 hour.
Toss the boiled new potatoes in the melted butter with chopped parsley and serve alongside the chilled soused herrings. Decorate with the chilli and onion from the sauce.
Tip: Soused herrings can also be enjoyed on their own with grated carrot, cucumber and served on lettuce leaves.