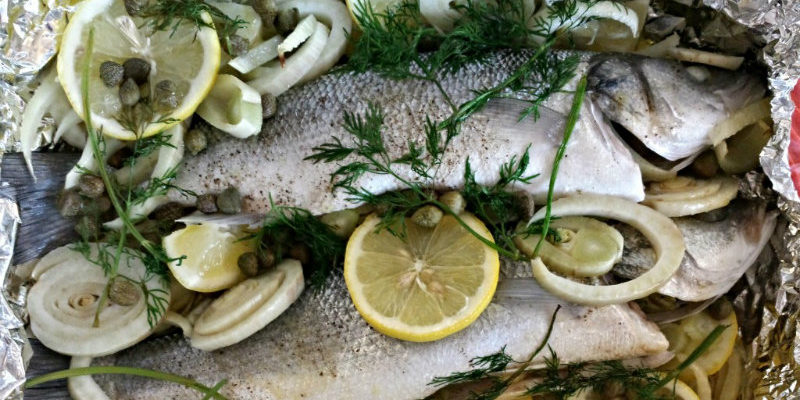 Steamed sea bass with fennel, capers and white wine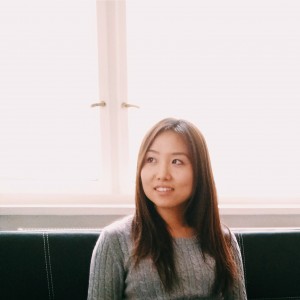 By Laurie Wang
If you've opened a bottle of white wine and are feeling generous then save a small glass for Laurie Wang's recipe for sea bass en papillote. The New Yorker had never set foot outside America until she made a snap decision to attend university in London. A serious case of wanderlust ensued, and her blog "New Yorker Meets London" often features recipes which fuse dishes from her Chinese-American upbringing with inspiration from recent travels – like this French influenced dish.
Ingredients
2 sea bass (300g each) scaled and cleaned
2 fennel bulbs, keep those fronds
3 tbsp small capers
1 sliced lemon
2 dill sprigs
25g butter
A drizzle of extra virgin olive oil
100ml white wine
Sprinkle of sea salt and black pepper to taste
Method
Heat the oven to 200°C. Season the fish well by rubbing some sea salt and pepper inside and out.
Prepare a oven dish by lining it with a large piece of foil, enough to close up as foil package later.
Slice the fennel in fine, fine slices. Place the fronds and sliced fennel inside the fish cavity. Then sprinkle the caper and line the lemon slices on top of the fennel.
Next, use a teaspoon to scoop out little balls of butter and place 4-5 pieces on top of the fish. Top with the dill sprigs.
Drizzle over with some olive oil and white wine. Wrap the whole dish in the foil into a parcel, and make sure that it's sealed well.
Now bake for about 20 minutes for every 600g of fish. If unsure, open the parcel and make sure the fish flesh is flaking away from the bone.
Remove from oven and leave it to cool for a few minutes before serving.