November
Crackling fires, foraged food, cold seas teeming with seafood at its peak, and a sublime turbot with ceps, capers and marjoram. Tom Hunt celebrates what we can enjoy this month.
November is a month of striking change; the days shorten rapidly and the weather is uncertain. One day the skies are clear blue and the air crisp, the next it's dark and stormy, with strong winds and driving rain. Autumn forces us to change our way of life; to retreat, warm our feet by the fireplace and cook comforting food.
The seasonal vegetables and ingredients available to us match our instinctual desire for heart-warming meals. Wild food is abundant: rabbit, pigeon and venison are fattened from the late harvest; mushrooms are still prolific in our woods with hidden gems such as the black truffle and chanterelle; and the fields are stocked with hardy vegetables that work so well in a nourishing stew or broth. My favourites this month are celeriac, chestnuts, chicory and fennel, kohlrabi, quince, swede and Jerusalem artichokes.
As the temperature drops it's now that I really admire the stoic fisherman. It must take a lot to go out on the cold sea each day. Inland the skies can sometimes feel moody and dull; endless plains of grey. However, the sky at sea, whether stormy or still, can produce a peace of mind like no other; a scenery that resonates with the deepest part of our souls.
After the busy breeding season, the seas, perhaps more so than the land, are full of life. A few of my favourite species that are now prolific and in season are: cold-water prawns (fry them up with some Spanish paprika, garlic and olive oil),  scallops (roasted for five minutes with butter) and cuttlefish (seared on a hot griddle with olive oil for a minute or contrarily slow-braised for one hour). Shellfish are at their best in the colder water, so keep crustacea and bivalves such as oysters, clams, mussels, winkles and cockles on your shopping list. Other sustainable species to look out for now include gurnard, sardines, hake, pollock, herring, pouting, coley and black bream.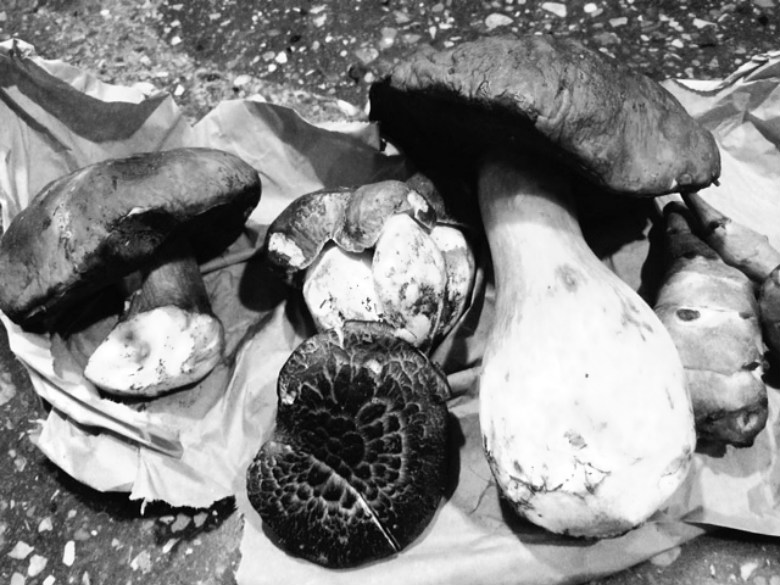 Normally I prefer to cook and write about lesser-known and more affordable fish, to promote diversity and to take some pressure off traditional favourites, such as cod, salmon, haddock and plaice, which have suffered for their popularity over the years through over-fishing. Choosing affordable fish isn't just easy on the pocket: typically a low price means a species is abundant, whereas a high market value often reflects rarity – a warning sign to eat less. But this month I've chosen a fish that has always been at the other end of the financial spectrum: turbot.
Hailed as the "king of the sea", turbot richly deserves its regal title. With its firm meat and utterly divine texture, it has always been considered a luxury fish. But with the arrival of farmed turbot, it can be enjoyed at a much lower price – and more sustainably too. Turbot is typically farmed on land in enclosed tanks that have little effect on the local ecosystem, which adds to its environmental appeal. If you want to buy wild, then be prepared to pay more and try to choose fish that has been line or trap caught as trawling is less selective and can harm the sea bed. There is a minimum landing size for turbot of 30cm, which ensures the fish are allowed to reach maturity before they can be caught.
Even farmed turbot is quite expensive, but it's well worth the treat, particularly at this time of year as it marries so well with the exquisite wild mushrooms that are around now. Make sure you get the most bang for your buck by making a wonderful stock from the leftover bones. Flatfish make the best stock in my opinion: their high gelatin content gives it a wonderful viscosity. (But make sure you remove the gills first to keep the flavour as clean as possible.) Use the turbot stock to make the most moreish leek and potato soup you have ever tasted. For my November recipe for whole roast turbot with ceps, capers and marjoram, click here.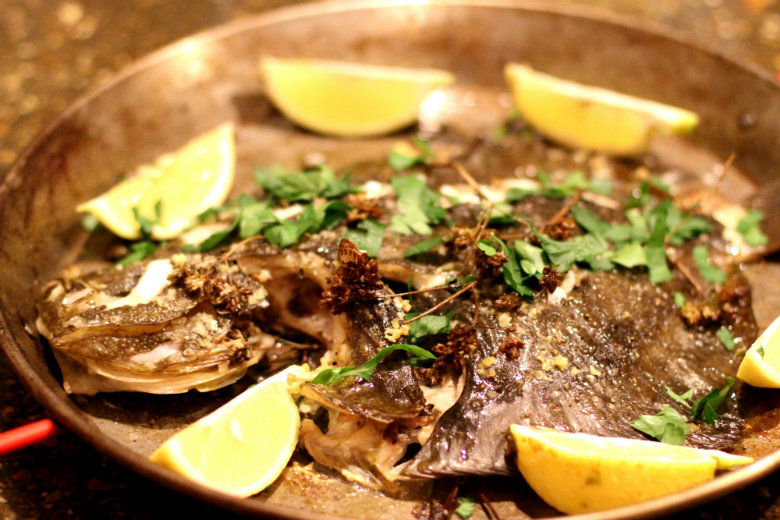 Tom Hunt is author of The Natural Cook: Eating the Seasons from Root to Fruit. He founded the Forgotten Feast, a campaign working on projects throughout the UK, to revive our cooking heritage and help reduce food waste and Poco, a festival café and award-winning restaurant in Bristol and (just opened) London's Broadway Market. Click here to read his blog, Tom's Feast.
Also See: