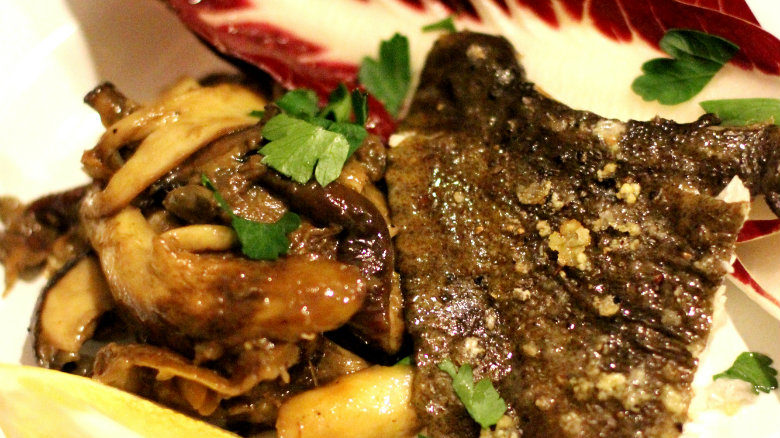 Whole roast turbot with ceps, capers and marjoram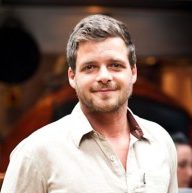 By Tom Hunt
When cooked fresh, turbot meat is subtly flavoured and sweet. It also stores well and can be kept for a few days due to its mild flavour and high gelatine content. Turbot can be filleted, then steamed or sautéed, but I like to make serving turbot into a suitably grand occasion and roast the fish whole to be shared at the table. This dish matches turbot with the exquisite wild mushrooms that are around now. Roasted and brought to the table whole for sharing, it really makes a grand occasion.
Ingredients
1.5 kg turbot, gutted, gills removed
Extra virgin olive oil
6 sprigs of fresh or dried marjoram
500g ceps, brushed clean and sliced
50g capers (try and find the salted variety), rinse in water and soak until edible
2 cloves garlic
Lemon wedges and chopped parsley to serve
Method
Preheat the oven to 180°C. Place the turbot on a baking tray and douse liberally with extra virgin olive oil. Stuff the sprigs of marjoram into the belly cavity and tuck underneath the fish. Season with salt and pepper. Place in the oven for 15-20 minutes.
Meanwhile fry the mushrooms in olive oil until they take on a little colour, season and add the capers then pour over the fish.
Serve the fish whole at the table with wedges of lemon. Some chefs remove the skin but I don't understand why. It is delicious roasted and far more attractive than the white flesh.
Make the dish even more pretty with a sprinkling of freshly chopped parsley. Finally, remember that a turbot's cheeks are a real delicacy: they should be savoured and shared as a choice morsel for all at the table.