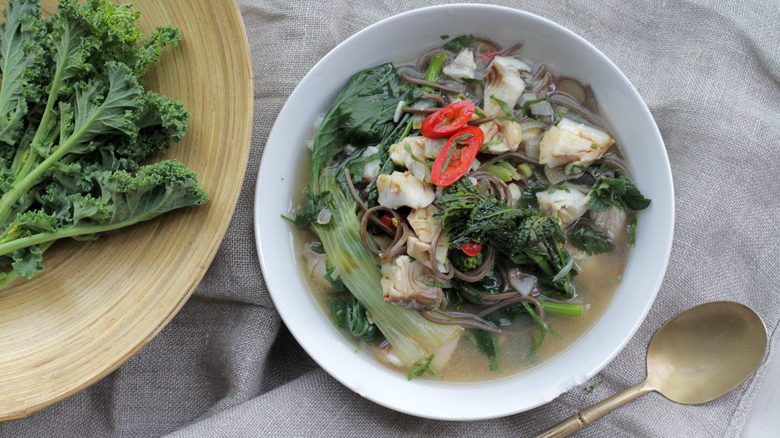 Asian broth with coley, greens and soba noodles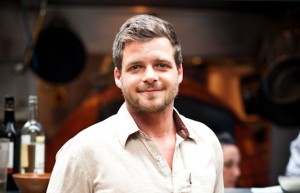 By Tom Hunt
This refreshing, cleansing Asian broth is very quick to prepare and only takes 5 minutes to cook. My kind of fast food. Now that spring is truly here it's time to come out of hibernation and get active. This is the perfect soup to help revitalise and replenish. Enjoy!
Ingredients
600ml water
2 cloves garlic, peeled and finely sliced
1 stick of lemongrass, finely sliced
1/2 red chilli (or to taste), finely sliced
1 shallot or 1/2 an onion, finely diced
8 sprigs of coriander, leaves picked, stalks finely chopped
150g seasonal greens: purple sprouting broccoli, cavalo nero, kale, spinach
250g fillet of coley, largely diced
75g bundle of soba or rice noodles
1 tbsp fish sauce (optional)
Soya sauce and lemon to serve
Method
Put the water on to boil in a medium-sized pan. Meanwhile, slice and dice all of the ingredients. Add all of the ingredients to the boiling water and place the lid on top.
Boil for 5 minutes, stirring occasionally to break the noodles up. Serve hot with a squeeze of lemon and dash of soya sauce.