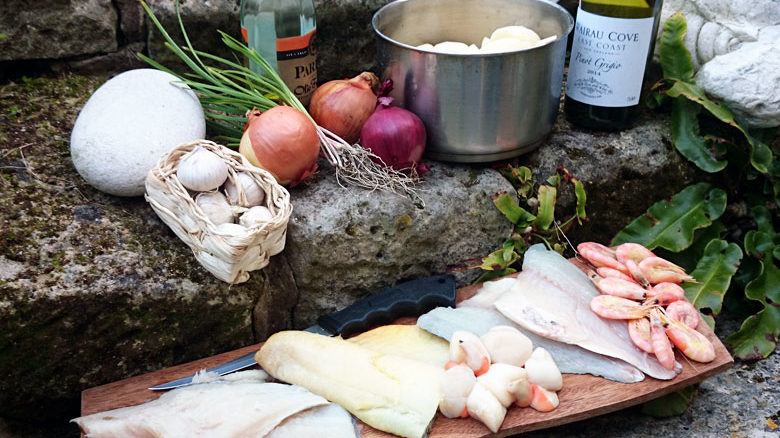 Fisherman's pie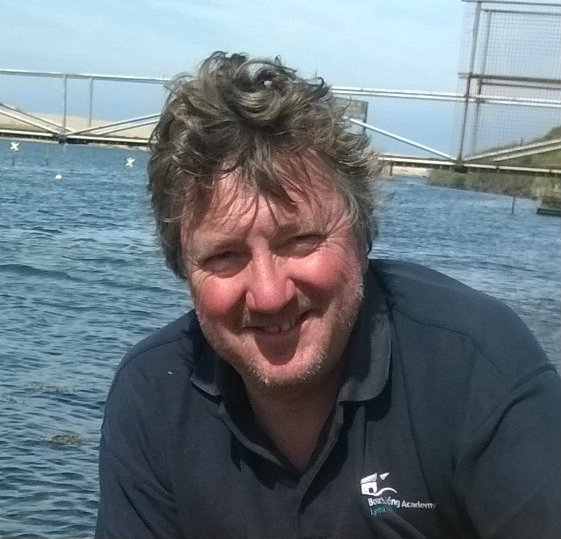 By Ian Baird
Fishermen like the Millers at Worbarrow Cove lived a precarious existence, entirely at the mercy of the elements. Theirs was an almost self-sufficient existence. They grew their own vegetables, ate some of the fish they caught - the best would go off to market but anything less popular or the odd one or two of a species would go in their pot. My take on the traditional fisherman's pie includes all these elements: unusual species, scraps, home-grown vegetables – it all adds up to a plate of luxurious comfort food.
Ingredients
1 kg potatoes, boiled and mashed
Small handful of young garlic shoots (or chopped bulb garlic or spring onions)
55g butter
55g cornflour
1/2 tsp mustard powder
568ml milk
284ml cream
1 bay leaf
1kg of mixed fish filleted, skinned and boned (eg. wrasse, bream and smoked haddock)
1 large onion, finely chopped
Sprig of parsley, finely chopped
Salt and pepper
225g prawns, shelled
1 dozen scallops
Method
Chop the raw garlic shoots and stir into the mashed potato. Put to one side.
Melt the butter in a pan, and then add the cornflour and mustard powder to make a roux. Cook for 30 seconds until it turns a straw-yellow colour.
Add a little of the milk at first, whisking continuously, and then keep adding more and more, stirring the whole time. Once all the milk has been used, add the cream and then the bay leaf to the white sauce. Heat it, stirring continually, until it thickens so that it coats the back of a spoon.
Add the fish, onion, and parsley to the sauce and allow it all to gently poach in the sauce for 2 minutes. Season.
Next, tip the prawns and scallops into a large ovenproof casserole dish. Pour the sauce and fish on top, and stir gently until everything is combined.
Carefully spoon the garlic mash on the top, and run the back of a fork along the top to make a ridged crust. Arrange a few small knobs of butter on the crust.
Cook on 180° for about 15-20 minutes until the crust is golden brown.